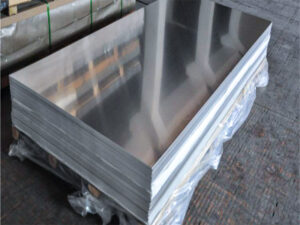 Cast aluminum box is a box made of aluminum raw material by die-casting method, to be precise, the molten aluminum is poured into the mold, and the processing of cast aluminum box is completed after cooling, tapping, degreasing, surface treatment and assembly.
Generally speaking, the aluminum material used for casting needs to be prepared with pure aluminum and aluminum alloy ingots in standard composition ratio, and then heated into aluminum alloy liquid or molten state, and then the liquid or molten aluminum alloy is poured into the cavity through a professional mold or corresponding process, and formed into the desired state through cooling as a process method. The rough parts of the cast aluminum box need to go through phosphate treatment to remove impurities and grease before surface treatment. Generally speaking, the cast aluminum box adopts spraying surface treatment, which is beautiful, not easy to change color, and the cost is relatively low.
Generally speaking, in the field of industrial control, various plates and aluminum products are a carrier of industrial parts, and cast aluminum boxes are also.
Custom Metal Box Manufacturers | Custom Sheet Metal Enclosures | Custom Aluminum Box | Custom Sheet Metal Boxes | Custom Metal Boxes | Sheet Metal Supplier | Steel Box Manufacturers | Sheet Metal Box Manufacturers | Custom Made Metal Boxes | China Sheet Metal Manufacturer | Outdoor Vending Machine Enclosures | Equipment Enclosures | Machinery Enclosures | Machine Enclosure | Machine Enclosures | Industrial Machine Enclosures | Metal Enclosures for Electronics | EV Charger Outdoor Enclosure | Outdoor EV Charger Enclosure | EV Charger Enclosure | Custom Aluminium Box | Custom Steel Box | Metal Box Supplier | Metal Enclosure Manufacturer | Sheet Metal Enclosure Manufacturers | Metal Enclosure Box Manufacturer | Metal Enclosure Manufacturer | Aluminium Box Manufacturer | Outdoor Equipment Enclosures | Enclosure for EV Charger | EV Charging Enclosure | EV Charger Enclosure | Aluminium Box Manufacturers | Equipment Enclosures Metal | Sheet Metal Enclosure | Metal Enclosure Box | Metal Enclosure | Enclosure Box Price | Sheet Metal Manufacturers | Sheet Metal Manufacturing companies | Custom Made Aluminium Boxes | Custom Made Metal Box | Aluminum Sheet Metal Fabrication | Aluminium Sheet Metal Fabrication | Auminium Tool Boxes Made to Order | Custom Metal Enclosures | Custom Stainless Steel Box | Custom Made Aluminum Boxes | Metal Box Manufacturers | Custom Steel Enclosures | Custom Stainless Steel Enclosures