Custom-made metal boxes can be a great solution for businesses or individuals looking for a specific size or design. Working with a custom metal fabrication company can provide you with a variety of benefits, details are as follows.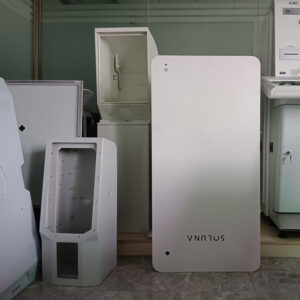 With a custom made metal box, you can design a product that meets your exact specifications in terms of size, shape, and features. You can choose the type of metal that best suits your needs, such as stainless steel, aluminum, or copper. Custom-made metal boxes are designed to be durable and long-lasting, providing reliable protection for your valuable items. Custom sheet metal manufacturers use advanced machinery and manufacturing techniques to ensure that your sheet metal box is made to precise specifications.
When choosing a custom sheet metal supplier to make your sheet metal box, it's important to do your research and choose a manufacturer with a proven track record of delivering high-quality products. You should also consider factors such as price, lead time, and customer service when making your decision.
Custom Metal Box Manufacturers | Custom Sheet Metal Enclosures | Custom Aluminum Box | Custom Sheet Metal Boxes | Custom Metal Boxes | Sheet Metal Supplier | Steel Box Manufacturers | Sheet Metal Box Manufacturers | Custom Made Metal Boxes | China Sheet Metal Manufacturer | Outdoor Vending Machine Enclosures | Equipment Enclosures | Machinery Enclosures | Machine Enclosure | Machine Enclosures | Industrial Machine Enclosures | Metal Enclosures for Electronics | EV Charger Outdoor Enclosure | Outdoor EV Charger Enclosure | EV Charger Enclosure